Guild of Service Worker Honored in Kashmir
The Guild of Service is delighted to inform you that one of our very dedicated workers from Kashmir, Rahat Ghar, Ms. Zamruda Nazar, received the Rajiv Gandhi Sadbhavana-ke-Sipahi Award. She received the award on 21st May, 2006 at a function on former Prime Minister late Rajiv Gandhi's 15th death anniversary. The function honored youth of organizations. We are indeed very happy about this achievement.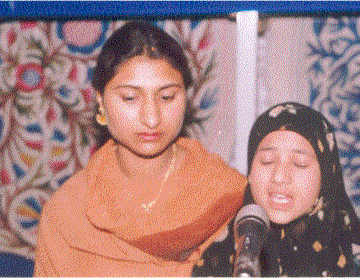 Ms. Zamruda with a child from Rahat Ghar, Guild of Service at a function.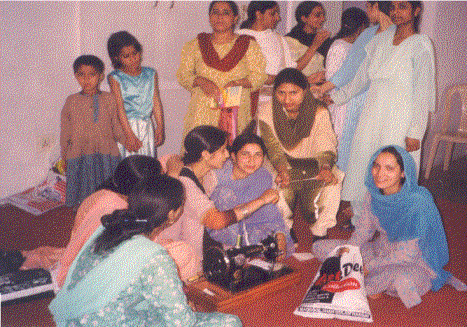 Women being given vocational training at Rahat Ghar, Guild of Service, Kashmir.
return to top
return to widows international